Since people want to meet people behind a consulting or coaching, I thought, it might be a good idea to tell you a little bit more about who I am.  I'm Beate and this is my story…
Spending most of my life within the international premium and luxury brands, I have an extensive experience in the fashion, jewellery and accessories business with a proven track record in general management, business development, brand development and wholesale/retail.
Previously I worked as the International Director Jewellery for a world-renowned Fashion Brand – where I oversaw Design, Product management, Marketing and Sales for their business operations in 65 countries. 
And prior to that I was the Managing Director of my own retail company and had retail stores a license partner of a famous international fashion brand. But what really makes me truly unique and qualified for this is that: I have a passion for brands AND for people.
I am passionate about people and they are the focus of my work. What makes them tick  and what motivates them is the fundamental question one needs to constantly ask. And since I worked in all these fields of course the question arises: Why do they buy a particular product over another?
I am thankful that with my business I am fortunate enough to be able to work with great people and exciting companies every day.
What can I do for YOU?
I can`t wait to hear from you and to support you,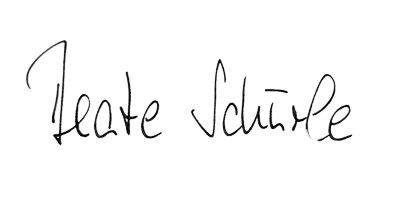 Beate Schuerle